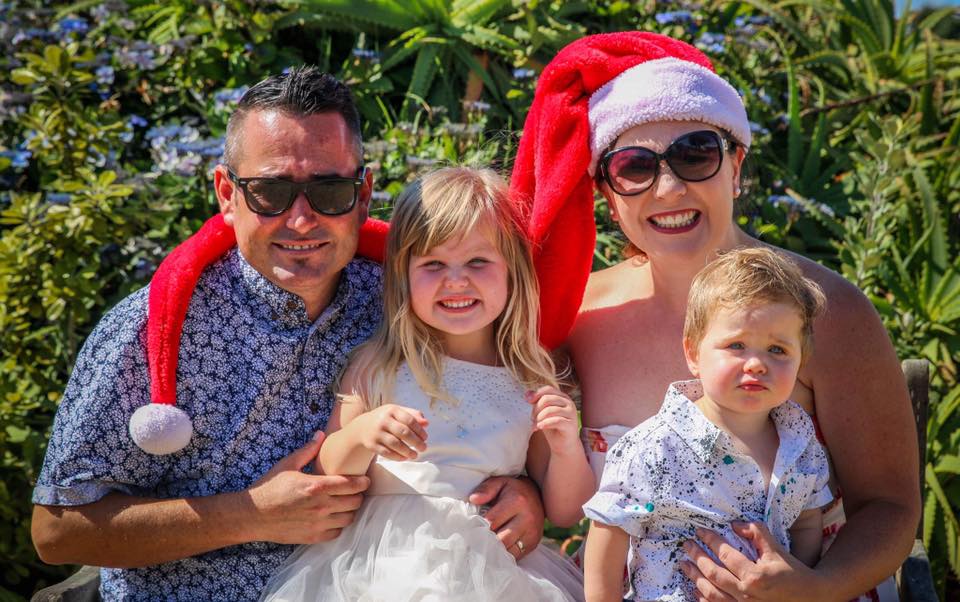 (And Shaun, Max and Charli)
Amy Vidler, the owner of the Waihi Beach Hotel, has the local sea air flowing through her veins. One of seven Coulter siblings who were all born and raised in the area, Amy has an appreciation for the beauty of the town and was no stranger to the Hotel through her teens and 20s!
Having attended the local primary school and into her time at Waihi College where she was Head Girl in her final year, Amy eventually moved to the Gold Coast and was responsible for teams of up to 70 staff in corporate environments. She met and fell in love with Shaun, and returned to Waihi Beach to start a family that now includes Charli (4) and Max (2).
In March 2018, they decided their next challenge was to build on the incredible 51-year-old history of the Waihi Beach Hotel, utilising their own skills and that of their hard-working, passionate team of staff to provide a uniquely local experience for residents and visitors alike. It's a truly family affair on both sides of the till, with Amy's brothers Caleb, Ethan, Shaq on the staff while the rest of the family are regulars from the time the Hotels opens its doors in the morning to final drinks in the early hours!
Amy's vision for the Waihi Beach Hotel is to provide a place of meeting and enjoyment for people from all walks of life. The locals have been welcomed with open arms for over half a century of the Hotel's existence and will continue to be cherished, while visitors from out of town will have the same warm service extended to them whether it's for a drink or two in the pub, a quality dining experience in the restaurant, the buzz of a live music gig, something to take away from the wholesale liquor outlet, a gelato on a sunny day or being hosted for a wedding, work function or any other event worth celebrating.
Shauny passed away in August 2018. He will be missed.